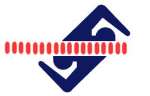 This morning I did the US Masters Swimming 1 Hour Postal Swim. My son, Sam, was my spotter and did a fantastic job. We got up at 5:30am and went down to the pool. Only 3 Novas decided to do the race. Sam recorded my time after every lap (50 yards) despite the cold and wet of the Soka pool side.

I tried to find a nice pace that I could maintain for 8-12 hours (my "Channel Pace") I think I found it between 1:17 and 1:18 per hundred. After 1 hour I swam 4,650 yards (2.64 miles). As it is just an hour swim, I am very tempted to try it again with someone who wants to maintain a 1:15 pace or faster and see if I can knock out a 4,800-5,000 yard swim.
Got Sam home and warmed up before he had to get to school. Thanks Sam!